REPUTED
BUDGETED HOTEL
SITUATED IN THE
HEART OF THE CAPITAL CITY
Swati Hotels are a trusted name in the hospitality sector, known for comfort, luxuries and the overall experience. The guests are well aware that the name is renowned for world class accommodation, great amenities and affordability. Tradition and classiness are the hallmark of Swati hotels. Being situated in the heart of the capital city, Karol Bagh, Swati hotel boasts of a great memorable stay, pleasing all its guests through its high quality services and state of the art infrastructure. It has also bagged the title of a reputed budget hotel in Karol Bagh, Delhi. The reasons for this recognition are many. They range from a brilliant stay, to fine dining, to being a good option for holding business meetings here, to proximity to the Karol Bagh market, etc. Swati hotels are known to gratify their guests each time. The colonial interiors of the rooms provide the guests a welcome break from the mundane external world. The guests enjoy complete privacy here and when it's time to go back; they bid a very grateful and contended adieu to the staff here.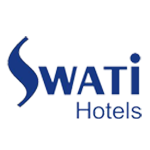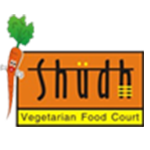 Ammenities At Swati Hotels
What People Say About Us!
Nice and pleasant stay. Rooms are comfortable with clean washroom facilities. Staff is helpful & hospitable. Restaurant offers a variety of good & tasty vegetarian food. Located near to Karol Bagh metro station which makes it easily accessible. Also adjacent to Karol Bagh market.
This the hotel for middle class families because they can afford easily & the service is excellent. The room is air-conditioned, clean & tidy & the most good is they provide 24 hrs hot water. I recommend this hotel for those who wants a excellent service in low cost.
I have attended an investment advisers meeting in the hotel. The meeting was organised in the basement hall. The food served was awesome. Their service is very prompt and the rates are quite competitive. The meeting hall was well decorated and overall ambiance was very nice.
In the
focus

of all you need